Skip to product information
FAST DISPATCH
Usually dispatched within 24 hours
RETURN UNOPENED PACKS
Hassle free returns
CUSTOMER SUPPORT
Contact us by email or phone
FAST SHIPPING
Choice of Delivery Options
Sale price
£7.99
Regular price
Unit price
per
Sale
Sold out
Share:

Gluten Free

Sugar Free

Calorie Free

Vegan Friendly
Product overview

The VooPoo Argus Pod is a small, lightweight, and portable pod vape kit that is perfect for MTL vaping. It features a built-in 800mAh battery, a 0.69" OLED screen, and a 4-hole air inlet that provides a smooth and flavourful vaping experience. The Argus Pod is also equipped with Voopoo's ITO atomization technology, which produces dense clouds of vapor.

The Argus Pod comes with two pods, one with a 0.7ohm coil and one with a 1.2ohm coil. The 0.7ohm coil is ideal for those who want a more intense vaping experience, while the 1.2ohm coil is better suited for those who prefer a more mellow vape.

The Argus Pod is also very easy to use. Simply fill the pod with your favourite e-liquid, insert it into the device, and start vaping. The Argus Pod also features adjustable airflow, so you can customize your vaping experience to your liking.

If you are looking for a small, lightweight, and easy-to-use pod vape kit that delivers great flavour, the VooPoo Argus Pod is a great option.

This kit contains:

VooPoo Argus Pod Vape Kit
0.7 Ohm VooPoo Argus Pod
1.2 Ohm VooPoo Argus Pod
USB-C Charging Cable
User Manual

Compatibility
The Argus Pod device is only compatible with either the 1.2ohm or 0.7ohm Argus replacement pods which feature built-in coils.
Key benefits

Built-in 800mAh battery
0.69" OLED screen
4-hole air inlet
ITO atomization technology
Two pods included (0.7ohm and 1.2ohm coils)
Adjustable airflow
Easy to use
Why choose

small, lightweight and stylish, the Argus Pod is a fantastic option for new and experienced vapers alike! It has variable wattage for a customised experience and the gene chip inside makes the most of the long-lasting 800mAh internal battery. Able to be fully charged in under 45 minutes, this is a brilliant kit for those leading a busy lifestyle.
Share:
View full details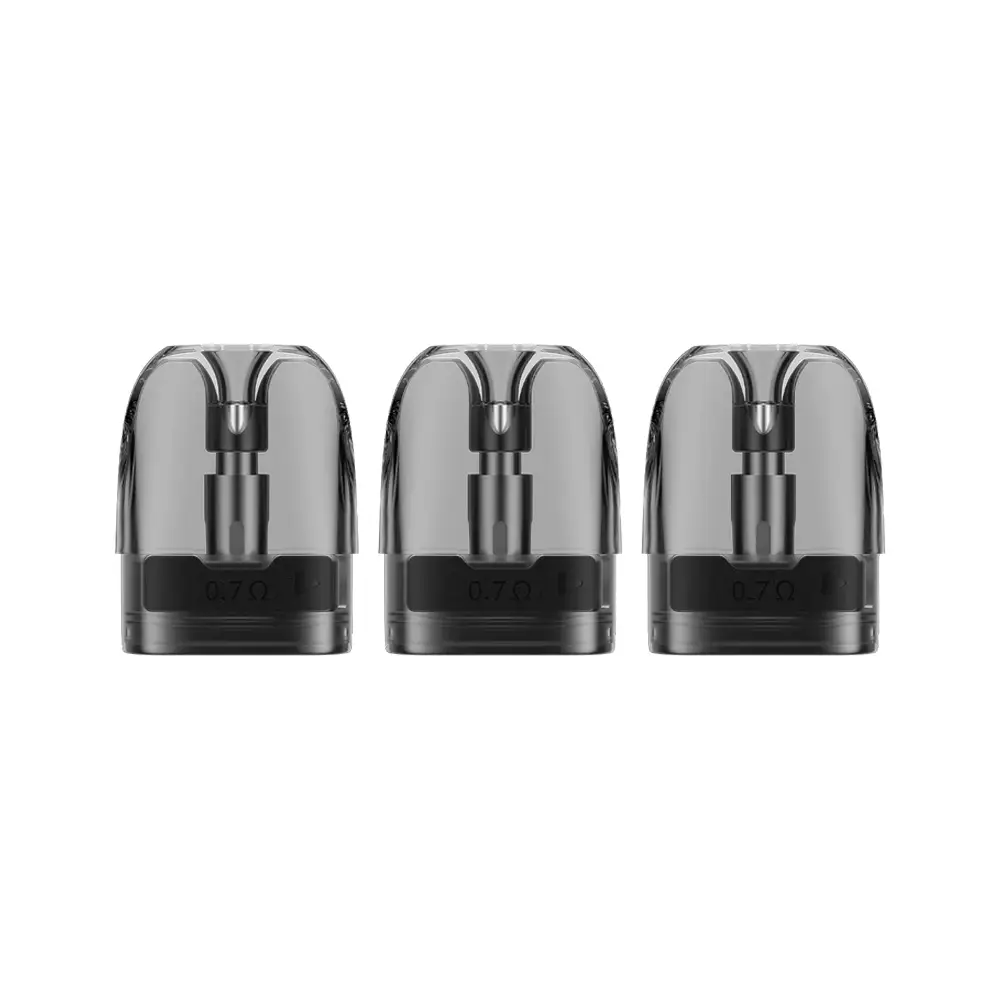 FAST DISPATCH
Usually dispatched within 24 hours
RETURN UNOPENED PACKS
Hassle free returns
CUSTOMER SUPPORT
Contact us by email or phone
FAST SHIPPING
Throughout Europe