Skip to product information
FAST DISPATCH
Usually dispatched within 24 hours
RETURN UNOPENED PACKS
Hassle free returns
CUSTOMER SUPPORT
Contact us by email or phone
FAST SHIPPING
Choice of Delivery Options
Sale price
£4.00
Regular price
£4.00
Unit price
per
Sale
Sold out
Share:

Gluten Free

Sugar Free

Calorie Free

Vegan Friendly
Product overview

EDGE's best-selling tobacco blend, combines different tobacco flavours to deliver an iconic profile that tobacco fans will love. All pre-loaded into a disposable vape pod for the EDGE GO pod device.

Made using only the highest quality ingredients: Propylene Glycol (PG), Vegetable Glycerol (VG), nicotine and flavourings.

Available in three nicotine strengths: 6mg, 12mg and 18mg. For use with the EDGE GO pod system only. delivering 200-250 puffs per disposable pod.

2 x pods per pack
Key benefits

Disposable pre-filled pod with 1.5ml of e-liquid.
Effortless magnetic click and go system for rapid pod swaps.
A durable 1.5ohm coil for optimum performance.
Why choose

Ideal for new starters to vaping who would prefer a simple introduction.

Great for those who want to experiment with flavours without committing to a larger bottle.

Batch tested for safety, quality and compliance by our in-house lab team.
Nicotine strength guide

EDGE GO disposable vape pods are pre-filled to 1.5ml with some of their best selling EDGE e-liquid flavours, blended to 3 handy nicotine strengths. EDGE GO flavours perform like any of our LiQuid 50-50 e-liquids, just in a disposable vape pod providing approx 250 puffs per disposable pod.

6mg - 60VG/40PG - low to mild vapour - minimal throat hit

12mg - 60VG/40PG - low to mild vapour - medium throat hit

18mg - 60VG/40PG - low to mild vapour - stronger throat hit
Share:
View full details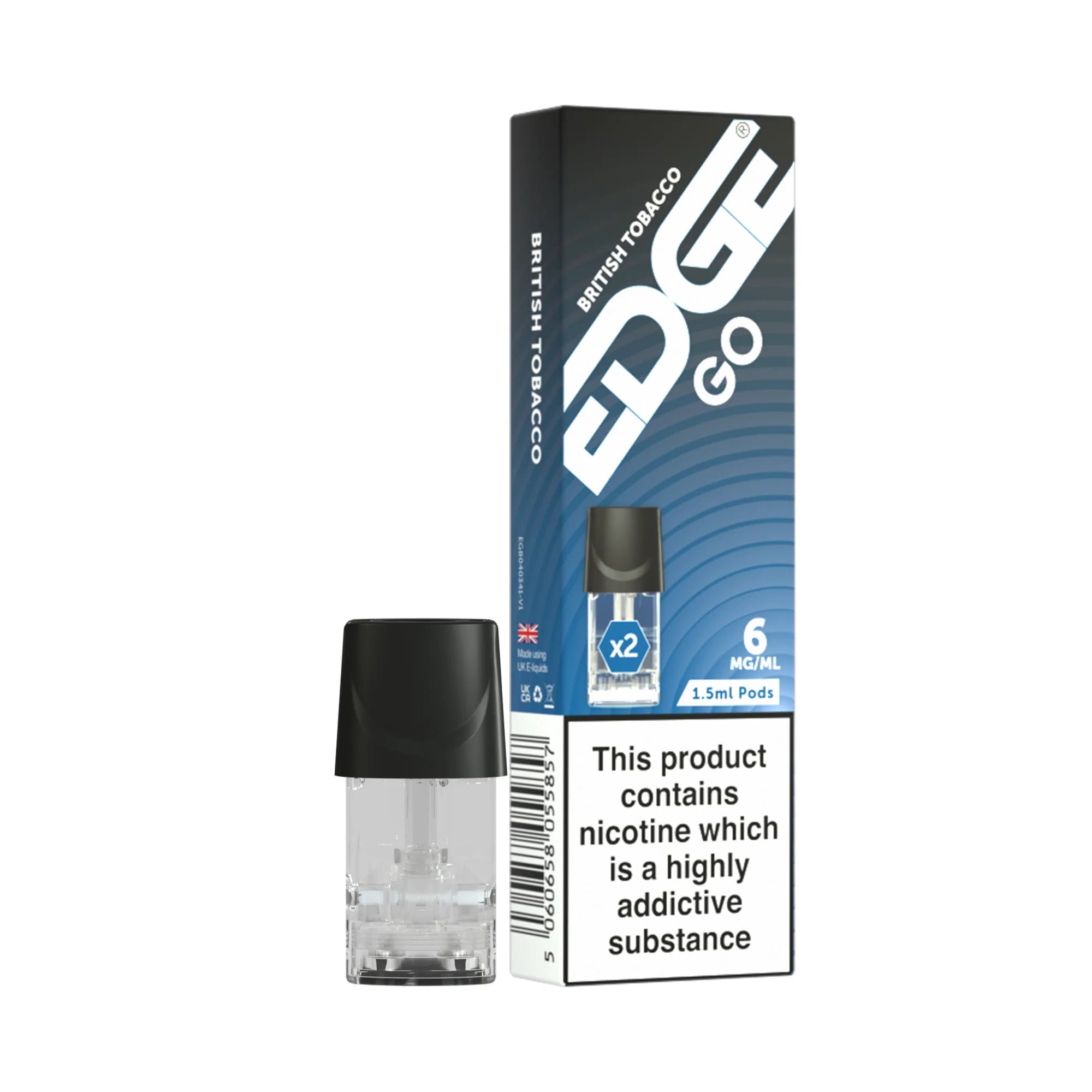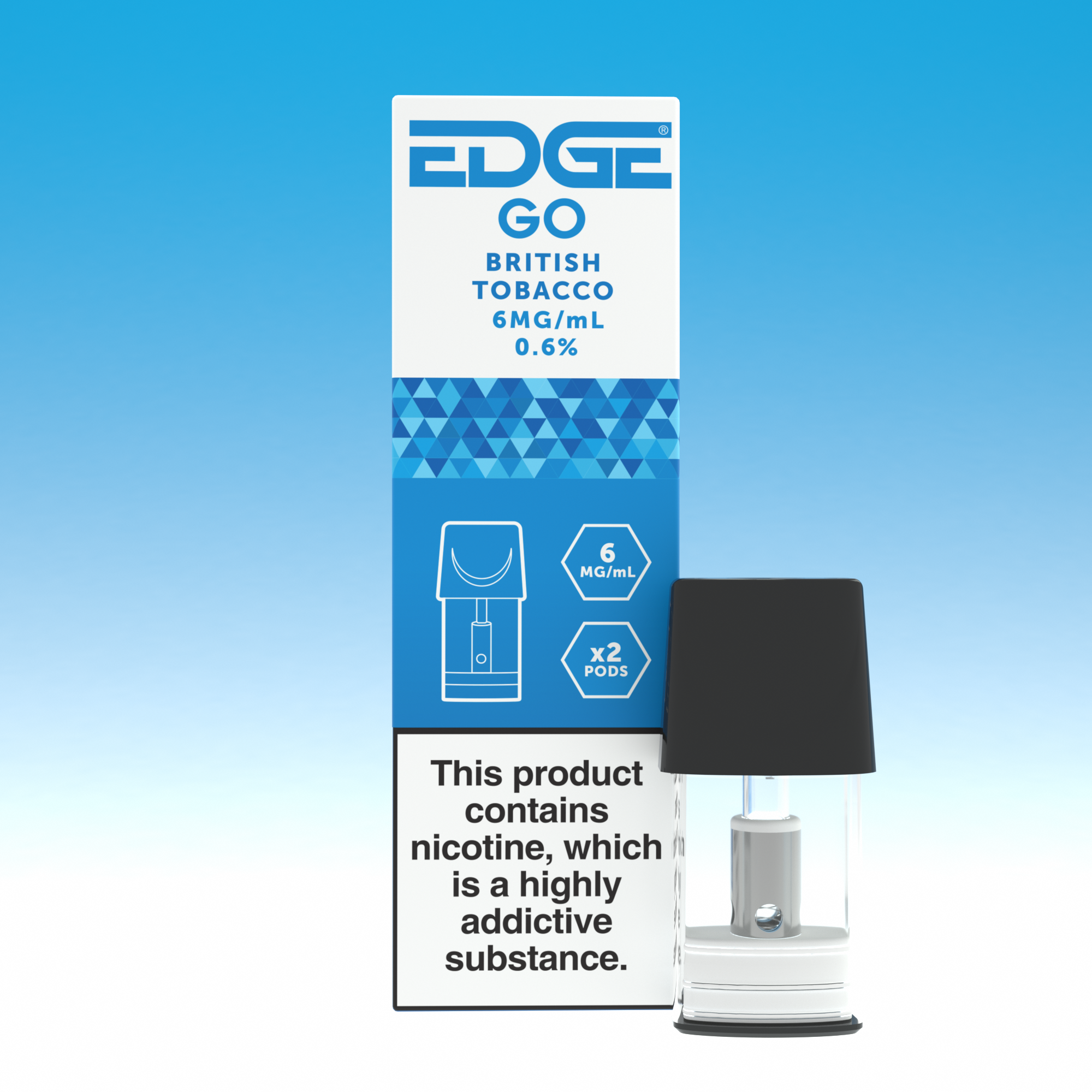 FAST DISPATCH
Usually dispatched within 24 hours
RETURN UNOPENED PACKS
Hassle free returns
CUSTOMER SUPPORT
Contact us by email or phone
FAST SHIPPING
Throughout Europe