Skip to product information
FAST DISPATCH
Usually dispatched within 24 hours
RETURN UNOPENED PACKS
Hassle free returns
CUSTOMER SUPPORT
Contact us by email or phone
FAST SHIPPING
Choice of Delivery Options
Sale price
£8.99
Regular price
Unit price
per
Sale
Sold out
Share:

Gluten Free

Sugar Free

Calorie Free

Vegan Friendly
Product overview

A pack of 5 Innokin Z (Zenith) coils rated at 1.6Ohm - ideal for those looking for a tighter draw and a warmer vape, closer to the action of a cigarette making these ideal for recently transitioning smokers.

They are best paired with 50-50 vape juices and nic salts, delivering a satisfying mouth-to-lung (MTL) vaping experience.

5 x coils per pack

Compatibility
Innokin Z coils are compatible with the folowing devices/vape tanks:
Innokin Coolfire Z60 Zlide Top Kit
Innokin Zlide Top Tank
Innokin Zenith D22 Tank
Innokin Zenith Pro Tank
Innokin Adept Zlide Kit
Innokin Adept Zlide Tank
Innokin Coolfire Mini Kit
Innokin Kroma R Zlide Kit
Innokin Kroma Z Kit
Innokin Kroma Z Pods
Innokin Coolfire Z50 Zlide Kit
Innokin Coolfire Z80 Kit
Innokin Zenith 2 Tank
Innokin GO-Z Kit
Innokin GO-Z Tank
Innokin GOZEE Kit


Key benefits

Optimised for use with 50-50 free base and nic salt e-liquids.

compatible with a massive range of Innokin's fanatstic long-lasting vape hardware from all in one devices to tanks and pods.
Why choose

one of the most versatile coil platforms by Innokin, catering to a huge number of their vaping devices and ideal for use with any of our LiQuid £1 range of 50-50 vape juices.
Share:
View full details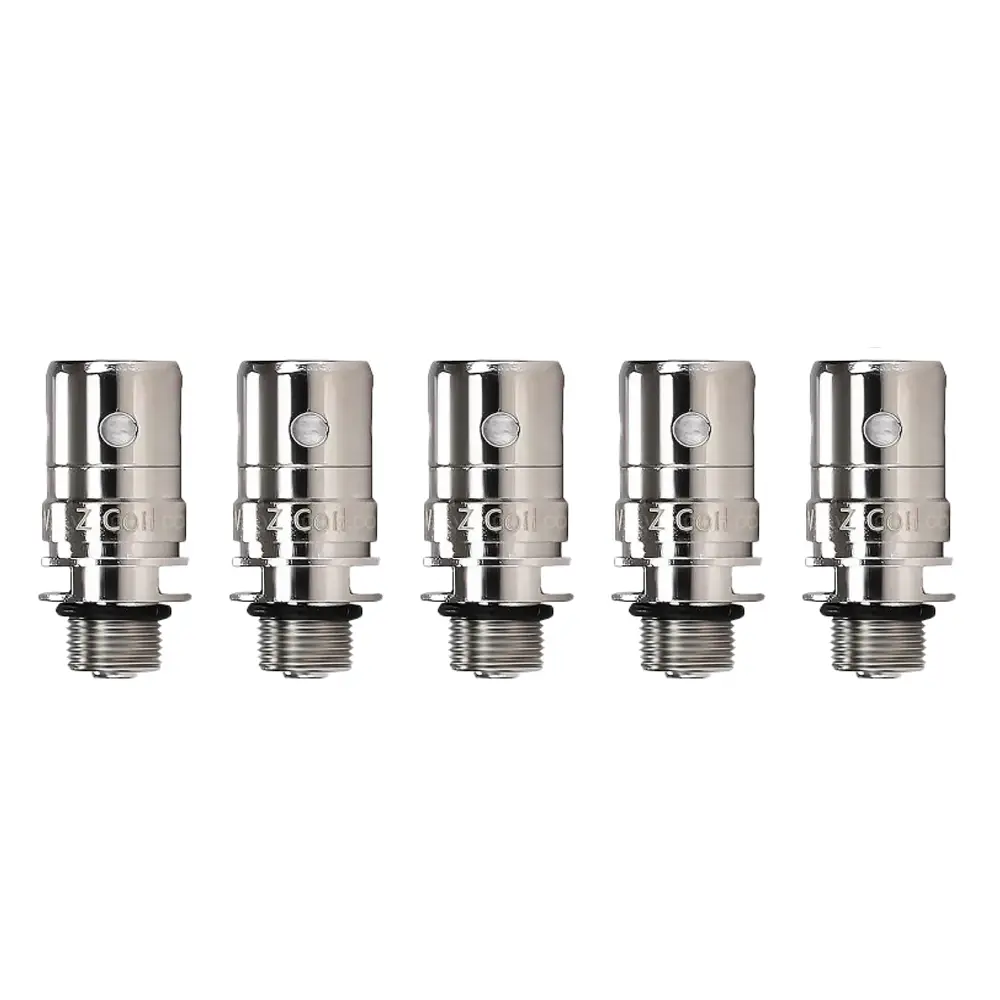 FAST DISPATCH
Usually dispatched within 24 hours
RETURN UNOPENED PACKS
Hassle free returns
CUSTOMER SUPPORT
Contact us by email or phone
FAST SHIPPING
Throughout Europe