Skip to product information
FAST DISPATCH
Usually dispatched within 24 hours
RETURN UNOPENED PACKS
Hassle free returns
CUSTOMER SUPPORT
Contact us by email or phone
FAST SHIPPING
Choice of Delivery Options
Sale price
£12.99
Regular price
Unit price
per
Sale
Sold out
The Aspire Flexus Q coil is the easy to use replacement for your Flexus Q vape kit. 
Share:

Gluten Free

Sugar Free

Calorie Free

Vegan Friendly
Product overview

Aspire AF Coils are designed to work with the As[ire Flexus pod device and replacement pods. They use vertical mesh to deliver consistently smooth and flavourful vapour thanks to their advanced vertical mesh technology.

Get your hands on either 0.6Ohm which generates more vapour and can ahndle higher VG e-liquid blends, or the 1.0Ohm option which is best when used with 50-50 freebase or nic salt blends.

With a simple push-fit design you can replace AF coils in your flexus pod with ease, keeping you vaping even when on-the-go!

5 x AF coils per pack
Available in 0.6Ohm (more vapour / HVG+50-50) & 1.0Ohm (less vapour 50-50 only)

Compatibility
Aspire AF Mesh Coils are designed to fit into Aspire Flexus Q Replacement Pods. These are only compatible with the Aspire Flexus Q Pod Device.
Key benefits

0.6Ohm & 1.0Ohm options give you more control over your vaping experience, tailored to your needs
Simple push-fit design for easy maintainance.
Mesh Technology enhances performance when vaping and maximises coil lifespan.
Why choose

Perfect for Flexus Q Vape Pod users who enhjoy the freedom of being able to switch up their Ohm rating to suit their personal vaping journey.
Share:
View full details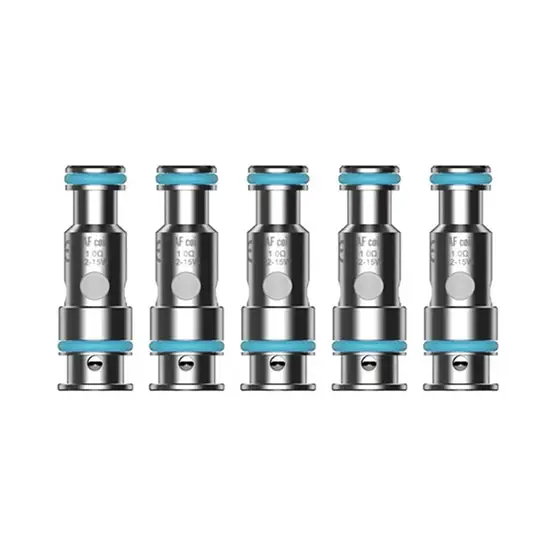 FAST DISPATCH
Usually dispatched within 24 hours
RETURN UNOPENED PACKS
Hassle free returns
CUSTOMER SUPPORT
Contact us by email or phone
FAST SHIPPING
Throughout Europe