Skip to product information

FAST DISPATCH
Usually dispatched within 24 hours
RETURN UNOPENED PACKS
Hassle free returns
CUSTOMER SUPPORT
Contact us by email or phone
FAST SHIPPING
Choice of Delivery Options
Sale price
£22.99
Regular price
Unit price
per
Sale
Sold out
Share:

Gluten Free

Sugar Free

Calorie Free

Vegan Friendly
Product overview

Part of the popular Endura device series by Innokin, the T18 2 AIO offers an even better vaping experience than its predecessor.

Now with an upgraded 1300mAh battery and full air and temperature controls, the T18 2 delivers an all-day-vaping experience perfectly tailored to your needs.

Performing best with 50-50 style e-liquids, this simple all-in-one pen device is the ultimate tool for beginners and a reliable workhorse for even experienced vapers.

Compatibility
This device is ONLY compatible with Endura Prism T18E Coils (1.5ohm)
Please do not order the older T18 coils, as they are for the older model device and will not fit the T18II - you must choose T18E coils
Key benefits

Upgraded 1300mAh battery ideal for all-day-vaping.
Optimised for use with 50-50 e-liquids.
Classic pen-style device design that is durable and portable.
Why choose

An ideal starter device for those looking for a simple yet effective vaping solution.

Optimised for use with 50-50 e-liquids granting the widest raneg of nicotine strengths and flavours including our entire 10ml 50-50 collection.
Nicotine strength guide

Our e-liquids are produced using a sliding scale of PG/VG ratios to optimise the vaping experience for each of our available strengths, maximising your satisfaction.

Our core range of "50-50" style e-liquids are best suited for use in devices with a coil rating of 1.0ohm or above.

18mg/ml - 60(PG) / 40(VG) - a good throat hit / lower vapour.

12mg/ml - 50(PG) / 50(VG) - a medium throat hit / medium vapour.

6mg/ml - 45(PG) / 55(VG) - a mild throat hit / medium vapour.

3mg/ml - 40 (PG) / 60 (VG) - a mild throat hit / higher vapour.

0mg/ml (nicotine free) - 40(PG) / 60(VG) - no throat hit / higher vapour.
Share:
View full details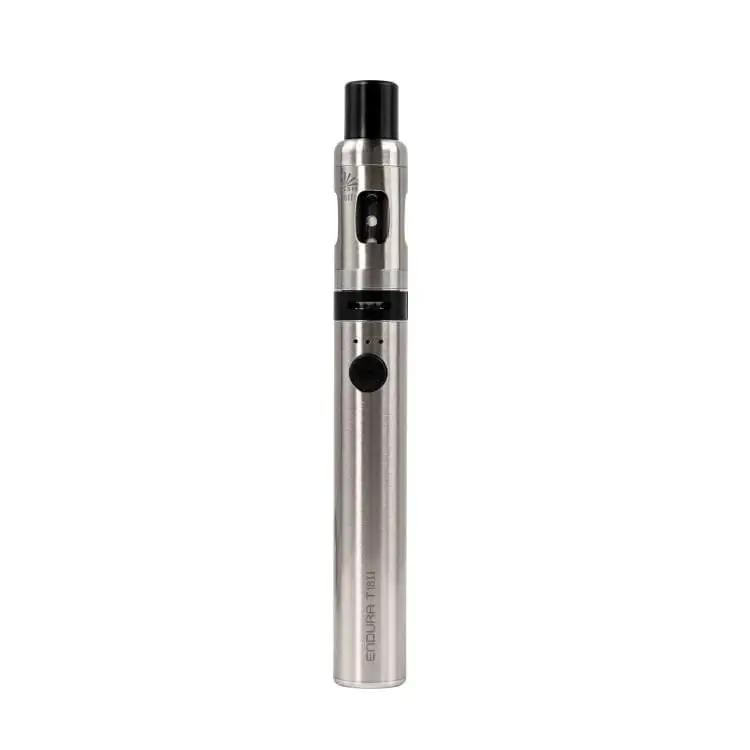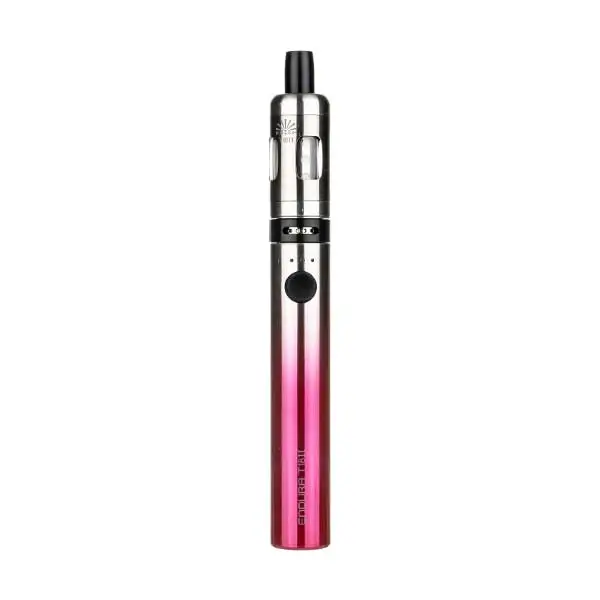 FAST DISPATCH
Usually dispatched within 24 hours
RETURN UNOPENED PACKS
Hassle free returns
CUSTOMER SUPPORT
Contact us by email or phone
FAST SHIPPING
Throughout Europe