Skip to product information

FAST DISPATCH
Usually dispatched within 24 hours
RETURN UNOPENED PACKS
Hassle free returns
CUSTOMER SUPPORT
Contact us by email or phone
FAST SHIPPING
Choice of Delivery Options
Sale price
£11.99
Regular price
Unit price
per
Sale
Sold out
Share:

Gluten Free

Sugar Free

Calorie Free

Vegan Friendly
Product overview

VooPoo PnP coils are a versatile range of coils that can be used with a variety of VooPoo devices, including the Drag X, Drag S, Argus, and Argus Pro kits. The coils are made with a mesh build that provides excellent flavour and vapor production.

There are a variety of PnP coils available, each of which is designed for a different vaping style. For example, the VM1 coil is ideal for mouth-to-lung vaping with 50-50's or Nic Salts, while the VM4 coil is better suited for direct-to-lung vaping using High-VG vape juices.

PnP coils are also easy to install and replace. Simply unscrew the old coil and screw in the new one. The coils are also compatible with a wide range of e-liquids, including high VG e-liquids.

If you are looking for a versatile and high-performing range of coils, the VooPoo PnP coils are a great option. They are easy to use, produce excellent flavour and vapor, and are compatible with a wide range of devices.

each pack contains 5 coils.

Available varieties:

PnP VM1 coil - 0.3ohm Mesh - best for MTL style vaping using nic salts or 50-50 vape juice for those who want a good vapour hit even at higher strengths thanks to the sub-ohm resistance.

PnP VM4 coil - 0.6ohm Mesh - best for DTL style vaping, using higher VG vape juices, despite being a higher resistance than the VM1, this has a more open draw which is better suited to sub-ohm vaping.

PnP R2 - coil - 1.0ohm - The R2 coil is designed to work with a wider range of kits than the standard VM coils above, applying to any VooPoo kit that accepts PnP coils, but also classic kits like the Vinci and Find Trio. This coil is designed for MTL vaping styles using 50-50 or nic salts only.

Compatibility
VooPoo PnP coils are compatible with the VooPoo Drag S pod mod kit, slotting into the PnP pod which comes with the kit, and can be purchased separately.
Key benefits

Mesh heating element for excellent flavor and vapor production
Wide range of resistances to suit all vaping styles
Easy to install
Compatible with the VooPoo Drag X, Drag S, Argus, Argus Pro, and PnP POD Tank
Why choose

These coils are fantastically well made and stand the test of time eve during frequent use. They are an ideal companion for your vaping journey should you choose to use the Drag S Pod Mod or any other VooPoo kit that accepts PnP coils.
Share:
View full details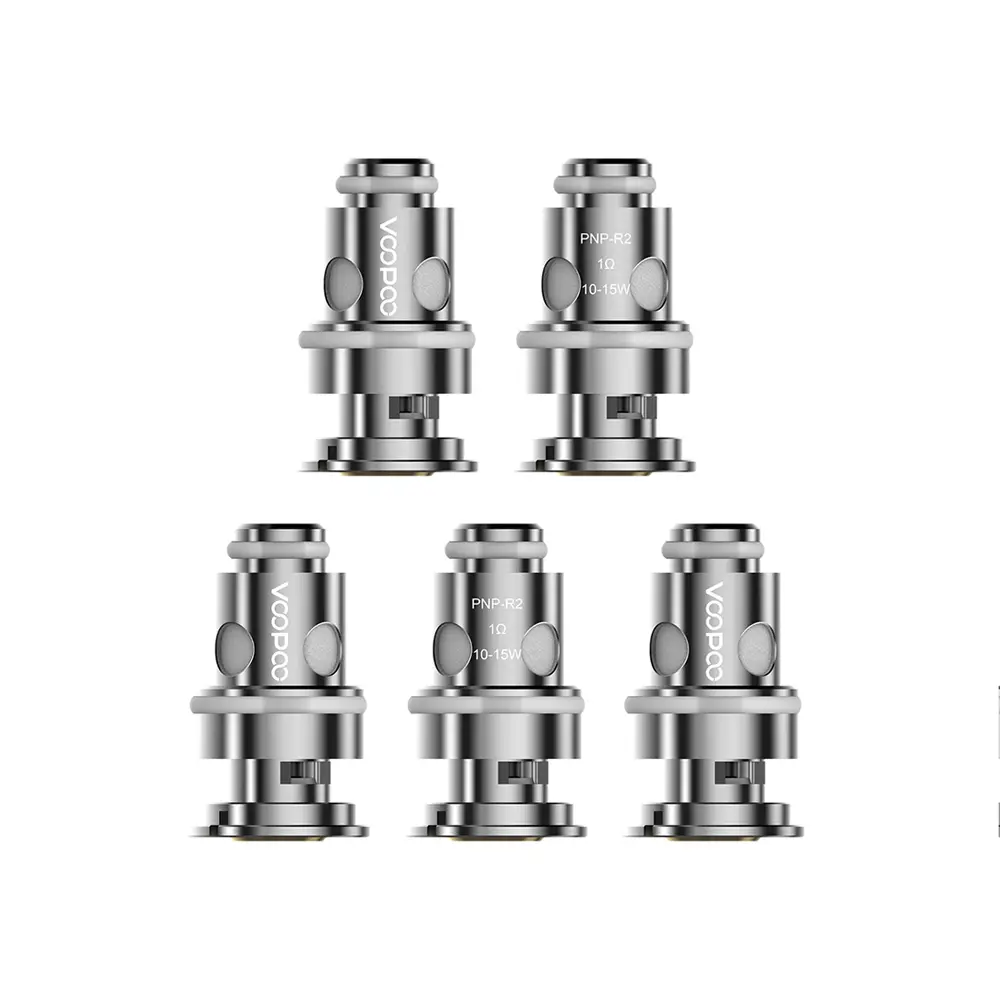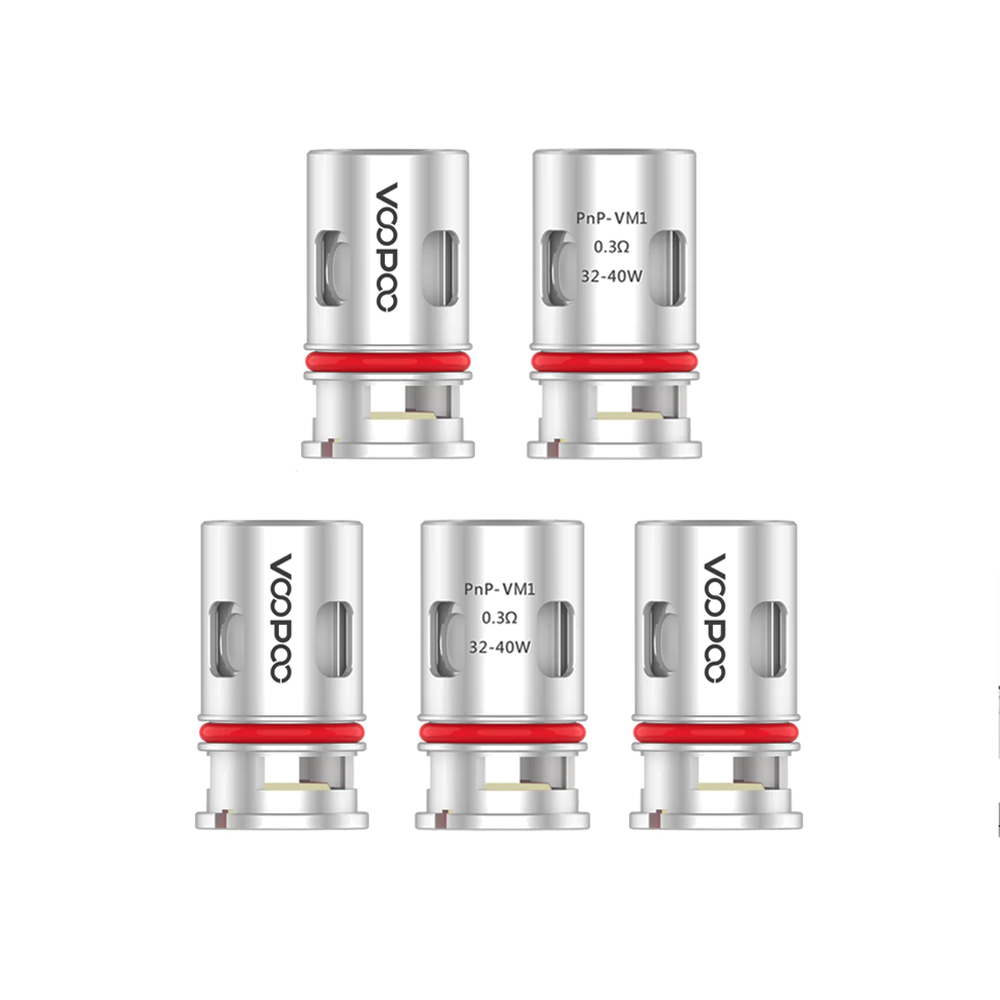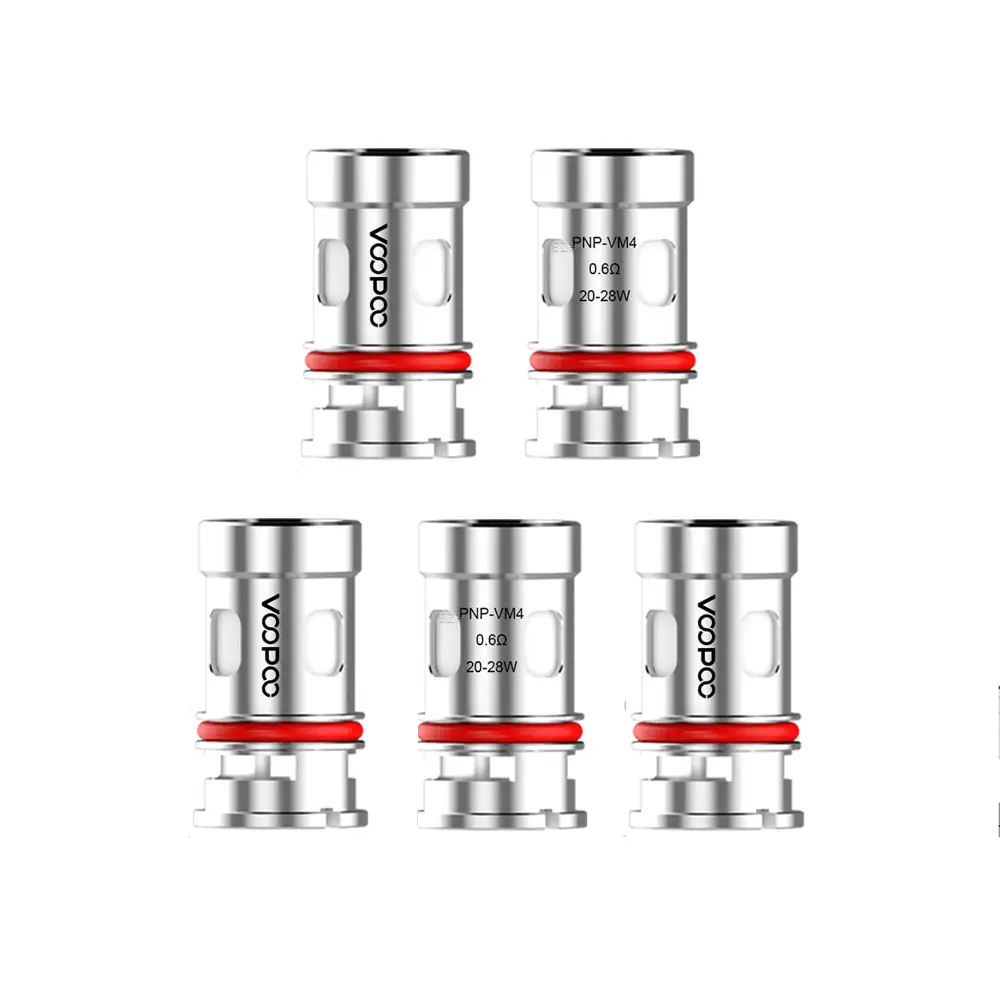 FAST DISPATCH
Usually dispatched within 24 hours
RETURN UNOPENED PACKS
Hassle free returns
CUSTOMER SUPPORT
Contact us by email or phone
FAST SHIPPING
Throughout Europe