Skip to product information
FAST DISPATCH
Usually dispatched within 24 hours
RETURN UNOPENED PACKS
Hassle free returns
CUSTOMER SUPPORT
Contact us by email or phone
FAST SHIPPING
Choice of Delivery Options
Sale price
£1.00
Regular price
Unit price
per
Sale
Sold out
Share:

Gluten Free

Sugar Free

Calorie Free

Vegan Friendly
Product overview

If double menthol wasn't enough for you, look no further! Fans of menthol vapes will enjoy this fresh e-liquid which packs a triple-shot of our ice cool menthol flavour with some othe rminty twists.

This blend is made using only the highest quality ingredients from our trusted suppliers. PG (Propylene Glycol), VG (Vegetable Gycerol), nicotine and flavourings that don't compromise on quality, all for £1!

Yours to try in a range of nicotine strengths to suit your taste: 3mg, 6mg, 12mg or 18mg.

Contains L-CARVONE. May produce an allergic reaction.
Key benefits

Strong menthol flavour
Optimised for use with most 50-50 style vaping devices like our LiQuid Pro - ensure your coil is rated 1.0ohm or higher to get the most our of it!
Carefully refined flavour tweaked to perfection by our dev team in the lab and through public trials.
Why choose

Made in the UK by a manufacturer that cares! We use recycled bottles for all our 10ml vape juices - learn more in our CSR policy.

Each batch is produced according to strict safety and compliance standards from within our bespoke clean facility by skilled operatives.
Ingredients

Vegetable Glycerol, Propylene Glycol, Menthol Flavour, Peppermint Flavour, Mint Flavour (Contains L-CARVONE. May produce an allergic reaction), Nicotine.
Nicotine strength guide

our e-liquids are produced using a sliding scale of PG/VG ratios to optimise the vaping experience for each of our available strengths, maximising your satisfaction.

Our core range of "50-50" style e-liquids are best suited for use in devices with a coil rating of 1.0ohm or above.

18mg/ml - 60(PG) / 40(VG) - a good throat hit / lower vapour.

12mg/ml - 50(PG) / 50(VG) - a medium throat hit / medium vapour.

6mg/ml - 45(PG) / 55(VG) - a mild throat hit / medium vapour.

3mg/ml - 40 (PG) / 60 (VG) - a mild throat hit / higher vapour.

0mg/ml (nicotine free) - 40(PG) / 60(VG) - no throat hit / higher vapour.
Share:
View full details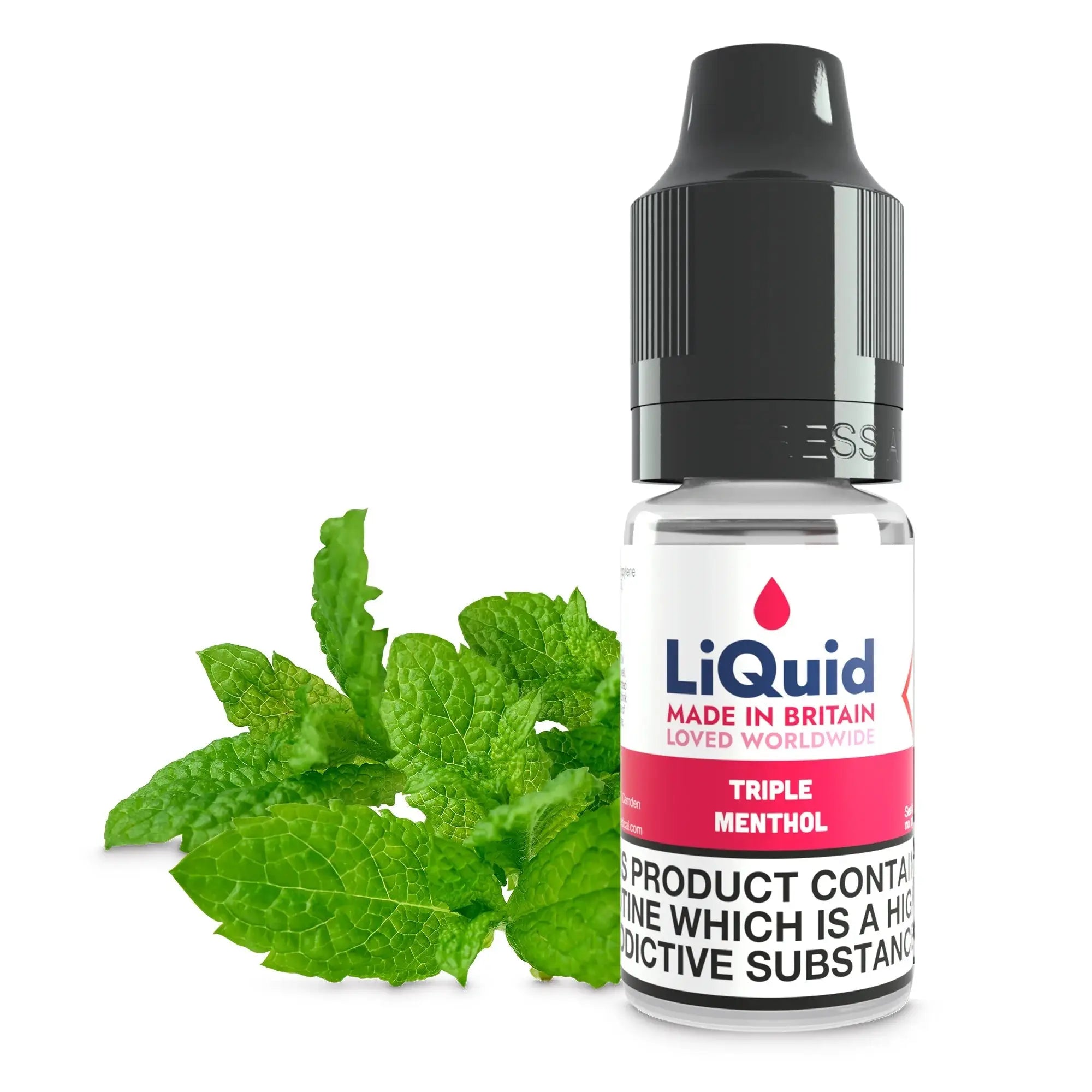 FAST DISPATCH
Usually dispatched within 24 hours
RETURN UNOPENED PACKS
Hassle free returns
CUSTOMER SUPPORT
Contact us by email or phone
FAST SHIPPING
Throughout Europe