Strawberry Vape Juice
Strawberry e-liquid is a flavour that needs no introduction. Perfect for those warm summer days in the sun, or for a sweet-tasting hit in the colder months, there is a reason why our strawberry vape juices are among our most popular products.
The expert team at LiQuid knows how good strawberry vape juice can taste if made using the highest quality ingredients available. Using the top e-liquid manufacturing processes, our fantastic team blends delicious flavours together to create a superior vaping experience, and has designed a strawberry vape juice range like no other available in the UK.
We combine strawberry with multiple other flavours to create fantastic vaping products such as Strawberry Milkshake and Strawberry and Watermelon, to keep you satiated all day long.
As vapers ourselves, we know that everyone is seeking a different vaping experience. No two people have the same sweet tooth or the same nicotine cravings, so we carefully create all our strawberry vape juices to cater for all who want to taste our delicious flavours and enjoy the exact nicotine hit that works for them.
All of our strawberry vape juices are therefore available in a range of nicotine strengths and with the option for standard or high VG base ratios. Whatever your cravings or vape device, LiQuid has the strawberry vape juice for you.
Your Selection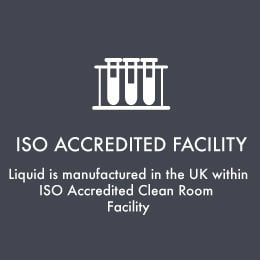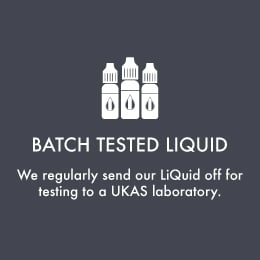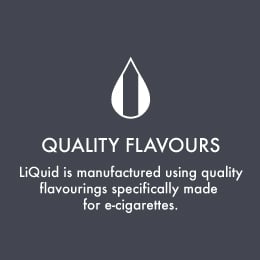 More about our strawberry vape juice
Where can I buy strawberry vape juice in the UK?
There is no better place to buy strawberry vape juice in the UK than from LiQuid. Made using the highest standards of manufacturing and testing, our entire range of e-liquids is sure to deliver the satisfaction you deserve, with delicious flavours in every bottle.
What strawberry vape juice variations are there?
For some vapers, the classic strawberry flavour vape juice hits the spot. There is a reason why it is consistently one of our customers' favourite e-liquids, as it always delivers a sweet and tasty vaping experience.
But that is not all; in the extensive range at LiQuid, you can find combinations of outstanding flavours. Make the tough choice between Strawberry and Lime, Strawberry Ice Menthol, Strawberry and Rhubarb, and many more, or try them all from £1 each.
What nicotine strengths are available for strawberry vape juice?
At LiQuid, we know that you may not need a strong nicotine hit every time you vape. You may simply want to enjoy the delicious strawberry vape juice flavour, or be cutting down on your nicotine consumption. That is why we offer premium, pharmaceutical-grade nicotine in every strawberry vape juice. Choose between 0mg, 3mg, 6mg, 12mg, and 18mg.