Skip to product information
FAST DISPATCH
Usually dispatched within 24 hours
RETURN UNOPENED PACKS
Hassle free returns
CUSTOMER SUPPORT
Contact us by email or phone
FAST SHIPPING
Choice of Delivery Options
Sale price
£9.99
Regular price
Unit price
per
Sale
Sold out
Share:

Gluten Free

Sugar Free

Calorie Free

Vegan Friendly
Product overview

Vaporesso Xros pods are for use with the Xros 3 pod device, and come in a veriety of Ohm ratings to suit different vaping journeys!

with a generous 2ml capacity for e-liquid of your choice, mess free top-filling and SSS leak-resistant design technology, these powerful pods are designed to last up to 20 days, thanks to their COREX heating matrix system which prolongs life and maximises flavour delivery.

Xros pods come with an ergonomically rounded design making them a comfortable fit in pockets or nags as well as when inhaling using the mouthpiece.

built in coils mean you don't have to faff with replacing them, just reuese the pod until it begins to show signs of degredation and then diposa of the unit and replace in seconds!

4 x Xros pods per pack
available in 0.6Ohm (HVG+50-50+Nic Salt) & 1.2Ohm (50-50+Nic Salt)

Compatibility
Xros pods are only compatible with the Vaporesso Xros 3 pod device. They do not require separate coils as a fresh one is built into each replacement pod.
Key benefits

multiple Ohm ratings so you can tailor your vaping experience.

2ml capacity for e-liquid.

top filling for reduced mess and faff.

Corex heating tech giving enhanced performance and lifespan.

How Long do Xros pods last? - 20 days depending on usage.
Why choose

These pods are a must-have backup for Xros pod vapers, and save you time and hassle thanks to their simple yet effective design.

Boasting more tech than your average pod, COREX heating systems work in tandem with the Xros devices Axon chip core to deliver long-lasting performance.
Share:
View full details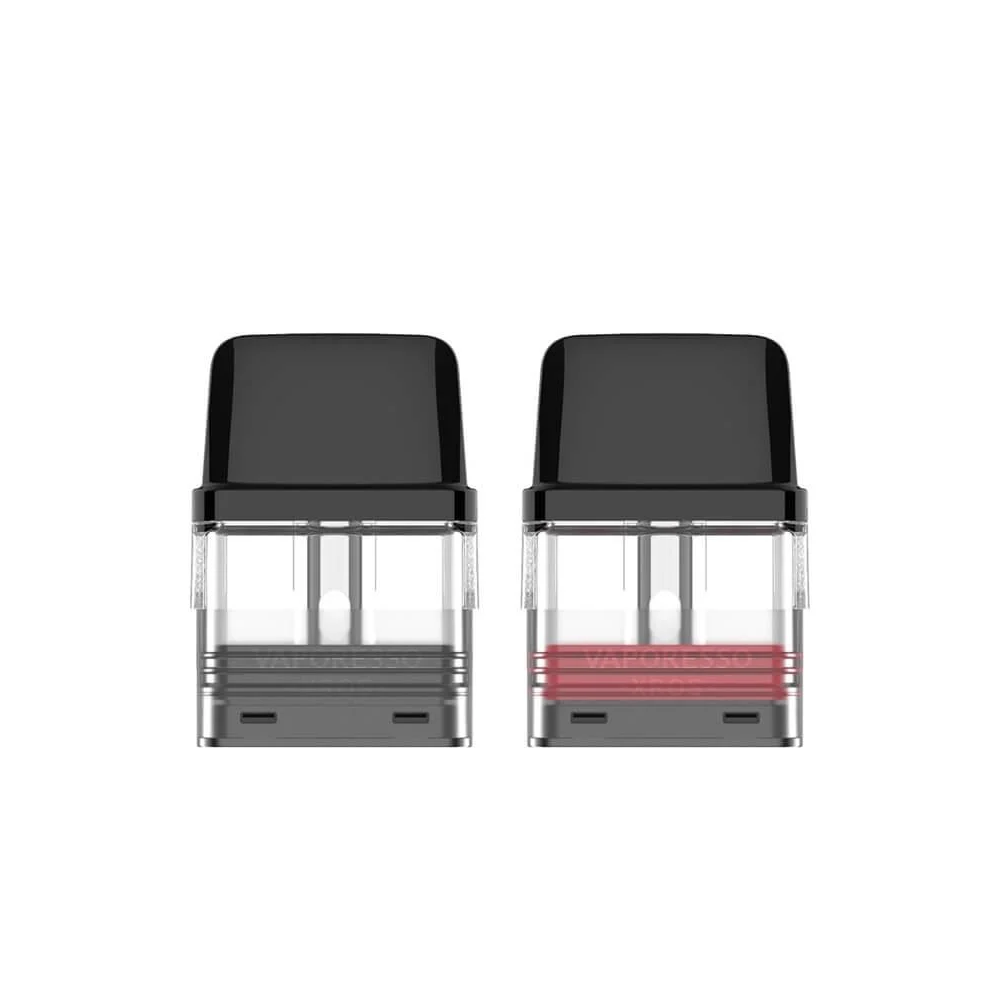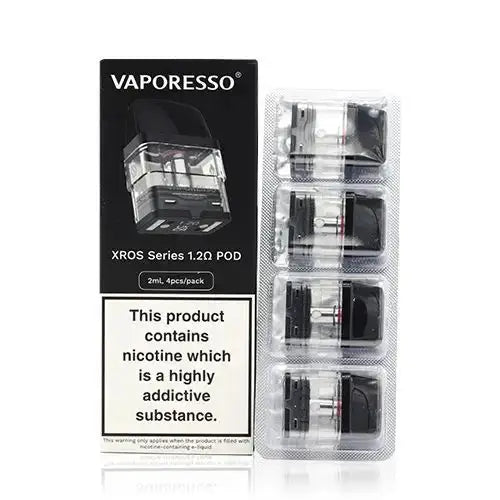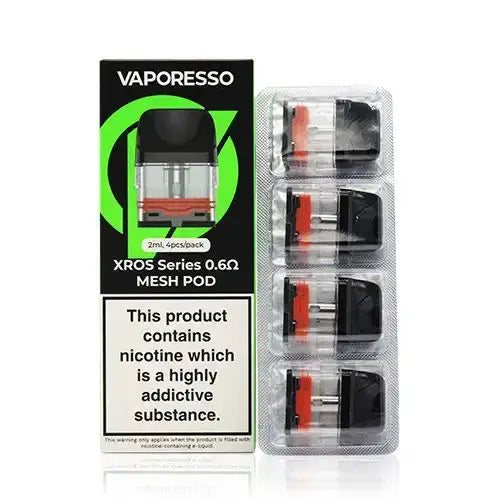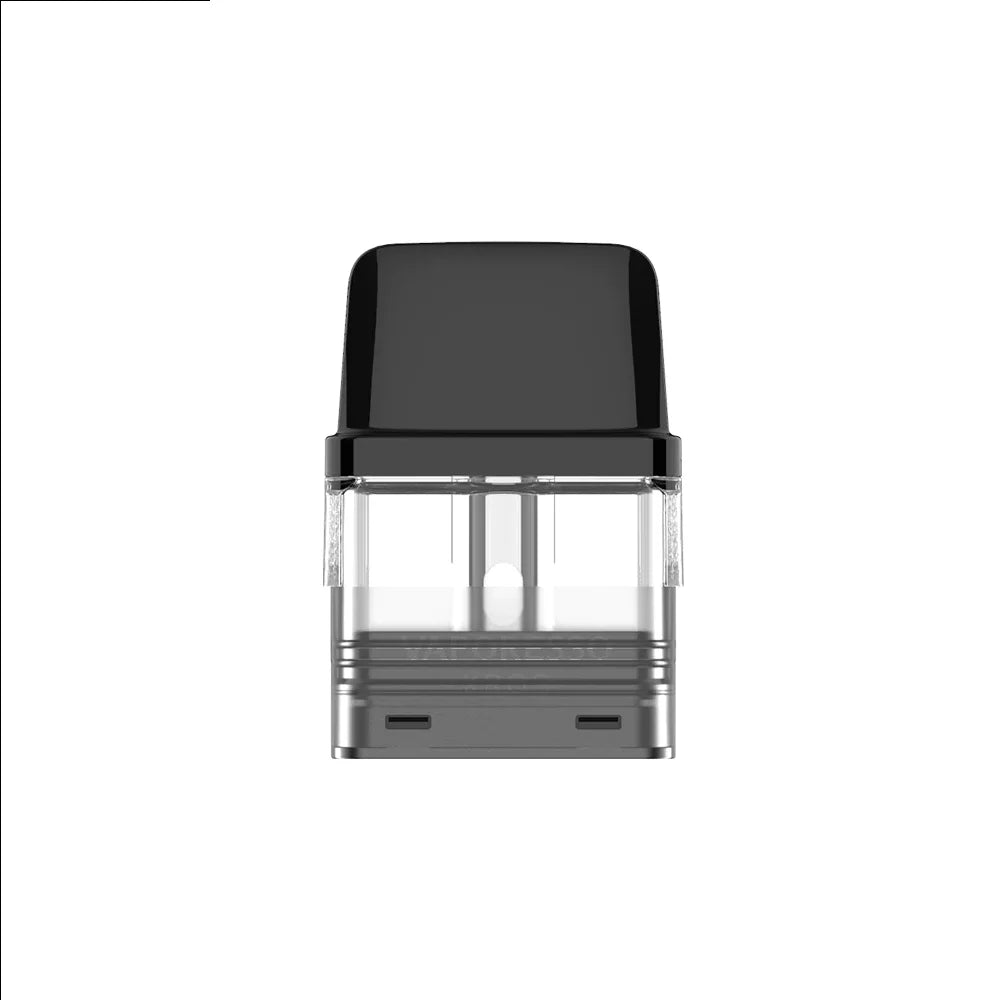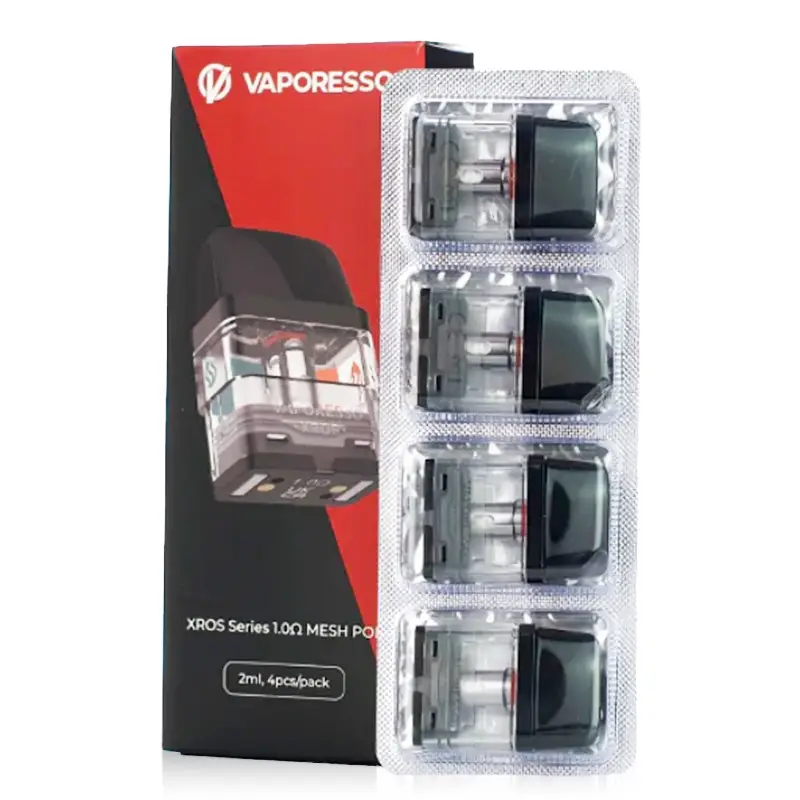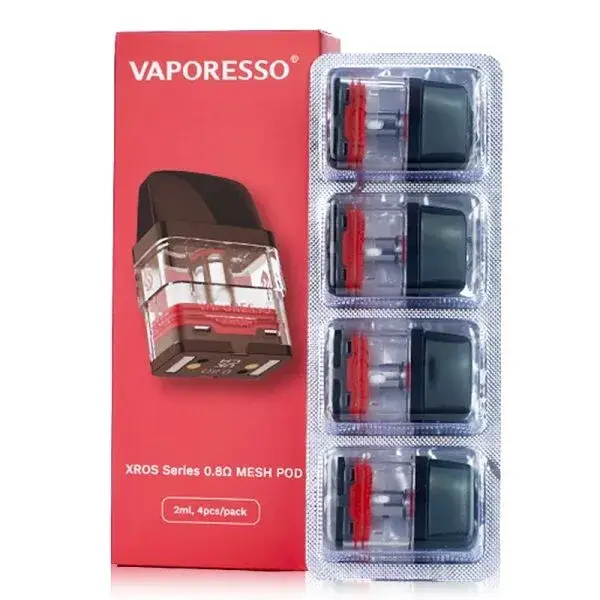 FAST DISPATCH
Usually dispatched within 24 hours
RETURN UNOPENED PACKS
Hassle free returns
CUSTOMER SUPPORT
Contact us by email or phone
FAST SHIPPING
Throughout Europe