Skip to product information
FAST DISPATCH
Usually dispatched within 24 hours
RETURN UNOPENED PACKS
Hassle free returns
CUSTOMER SUPPORT
Contact us by email or phone
FAST SHIPPING
Choice of Delivery Options
Sale price
£10.99
Regular price
Unit price
per
Sale
Sold out
Share:

Gluten Free

Sugar Free

Calorie Free

Vegan Friendly
Product overview

The RPM coil series is designed to offer Smok Nord 4 users a wide range of options for tailoring your experience to your needs. They are designed to work with the RPM pod only, not to be confused with the RPM-2 pod which also comes in the Nord 4 starter kit.

5 x coils per pack

They are available in the following variants:

RPM Mesh 0.4ohm: This coil is designed for flavour seekers, and features a honeycombed mesh design for enhanced flavour production.

RPM MTL Mesh 0.3ohm: This coil is a lower resistance coil that is designed for MTL vaping. It combines a low resistance with a power-efficient design for a longer-lasting battery.

RPM Triple Coil 0.6ohm: This coil is designed for vapers who want the best of both worlds in terms of flavour and vapour production. It features a triple coil design that delivers fast ramp-up times and excellent flavour.

RPM SC 1.0ohm: This coil is designed for vapers who want a more traditional MTL vaping experience. It produces moderate vapour production and intense flavour.

RPM Quartz 1.2ohm: This coil is designed for vapers who want the purest flavour possible. It features a quartz coil that delivers a smooth and flavourful vape

Compatibility
RPM coils only work with the Nord 4 RPM pod, paired with the Smok Nord 4 device battery.
Key benefits

Excellent flavour production
Fast ramp-up times
Long-lasting battery life
Variety of coil options to choose from
Easy to replace
Why choose

These coils offer the widest range of customisation for your vaping experience while using the Nord 4 pod device. Unlike RPM-2 coils which are geared towards HVG use, the RPM pod and coil range has options for all types of vape juice from 50-50 to nic salts, with unique designs to deliver specific aspects of performance like the RPM quartz coil's enhanced flavour technology.
Share:
View full details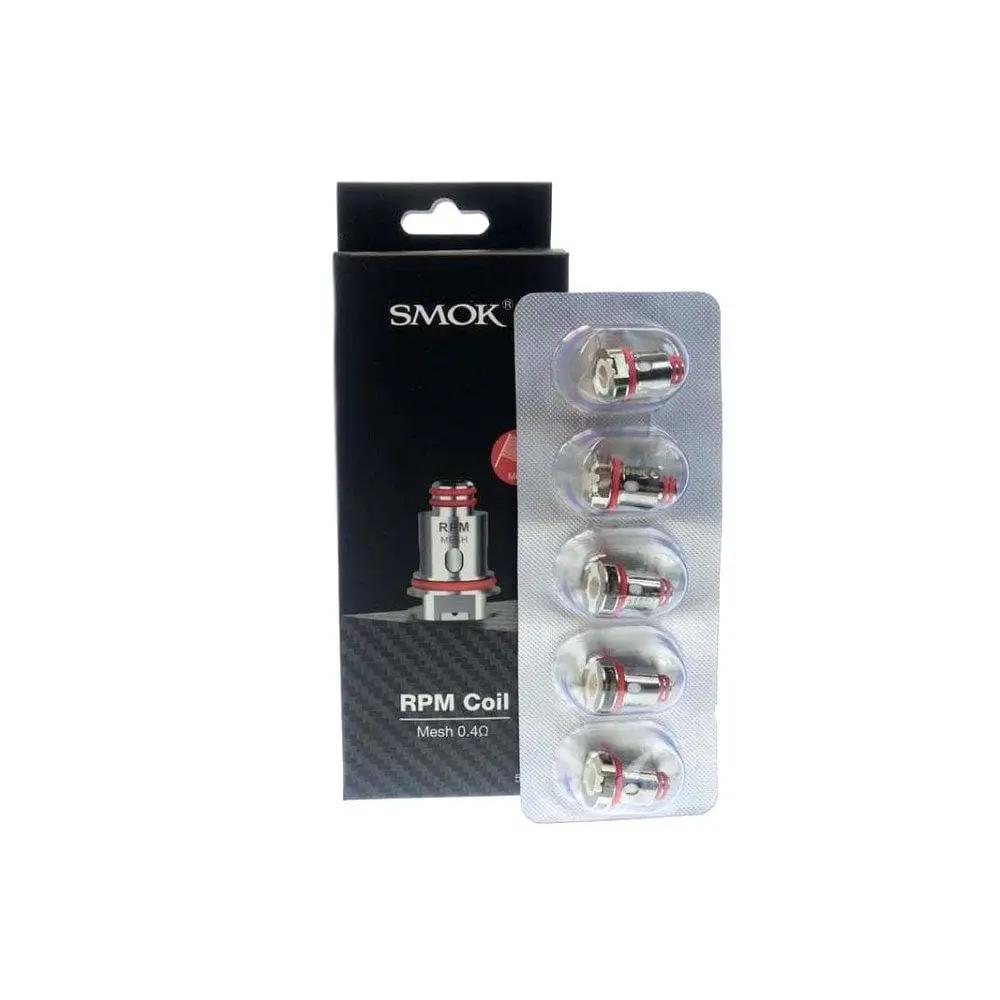 FAST DISPATCH
Usually dispatched within 24 hours
RETURN UNOPENED PACKS
Hassle free returns
CUSTOMER SUPPORT
Contact us by email or phone
FAST SHIPPING
Throughout Europe