Skip to product information
FAST DISPATCH
Usually dispatched within 24 hours
RETURN UNOPENED PACKS
Hassle free returns
CUSTOMER SUPPORT
Contact us by email or phone
FAST SHIPPING
Choice of Delivery Options
Sale price
£21.99
Regular price
Unit price
per
Sale
Sold out
Share:

Gluten Free

Sugar Free

Calorie Free

Vegan Friendly
Product overview

The Innokin Zlide Tank is an dual function MTL (mouth-to-lung) or DTL (Direct-to-Lung) tank that is compatible with the Zenith coil range (Innokin Z Coils), as well as the latest Innokin PLEX 3D mesh coil. It features a sliding top-fill cap for easy refills with a childproof locking mechanism for safety. The tank can hold up to 2ml of e-liquid and now comes with customizable drip tips, with each tank coming with two funky designs!

The Zlide tank is an upgraded version of the earlier Innokin Zenith Tank, featuring sophisticated tweaks in design for a smoother and cleaner vape. This tank supports both MTL and DTL vaping, meaning it can be paired with both 50-50 & high VG e-liquids, as wella s Nic Salts.

The Zlide tank is easy to maintain and has a removable glass section which can be easily replaced if an accident should happen and it becomes damaged. It is a great tank for vapers who are looking for a smooth and flavorful vape experience, and the top-located airflow helps to reduce flooding, gurgling and leaking.

Compatibility
The Zlide top tank pairs best with the Innokin Coolfire Z60 battery (which comes with this tank in the starter kit)
Key benefits

Sliding top-fill cap for easy refills
Childproof lock mechanism
2ml e-liquid capacity
Compatible with Innokin Z coil range
Customizable drip tips
50-50 and HVG vaping support
Easy to maintain
Top aiflow for reduced risk of leaks
Why choose

This tank is ideal for those looking for a more advanced vape setup that is still quick and easy to get your head around - with a range of featrues that cater to different vaping styles, the Zlide tank is a practical addition to any vaping arsenal. The tank is best paired with an Innokin Mod like the Coolfire Z60, but can also be fitted to other mods, check their instructions for compatibility.
Share:
View full details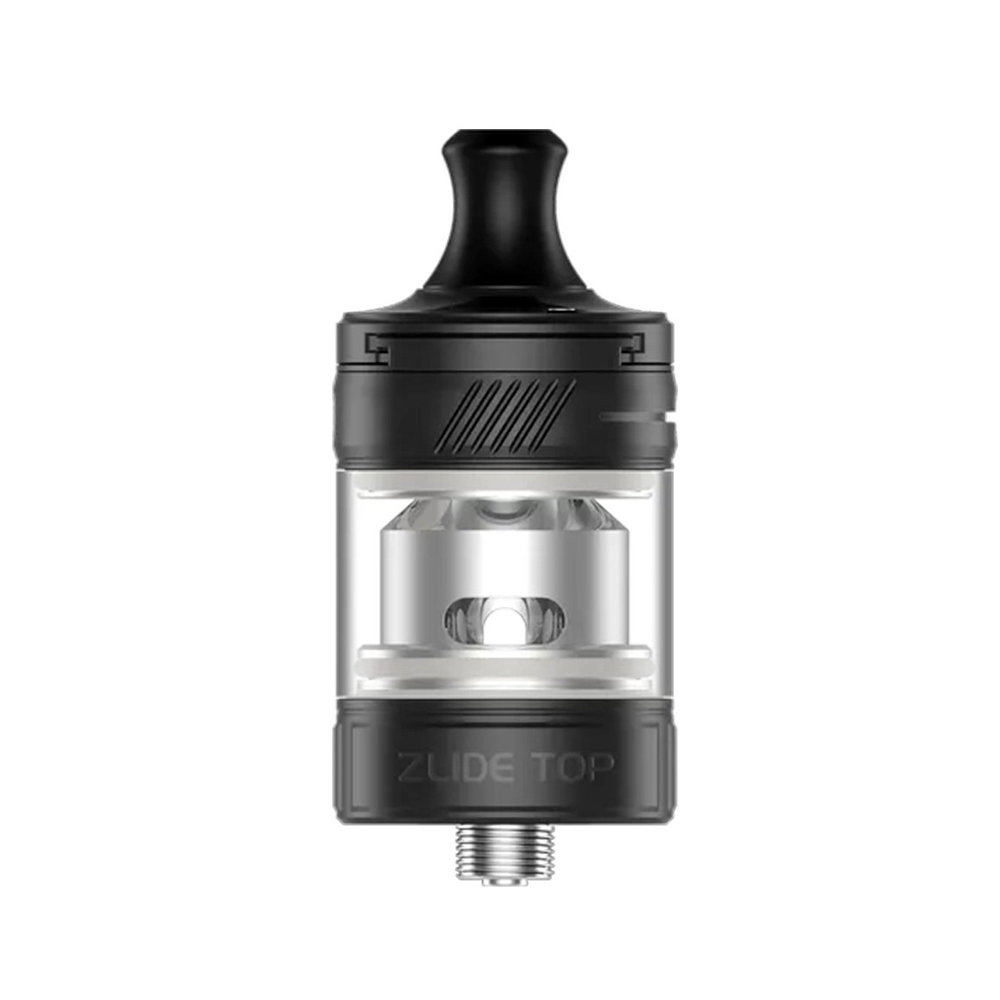 FAST DISPATCH
Usually dispatched within 24 hours
RETURN UNOPENED PACKS
Hassle free returns
CUSTOMER SUPPORT
Contact us by email or phone
FAST SHIPPING
Throughout Europe